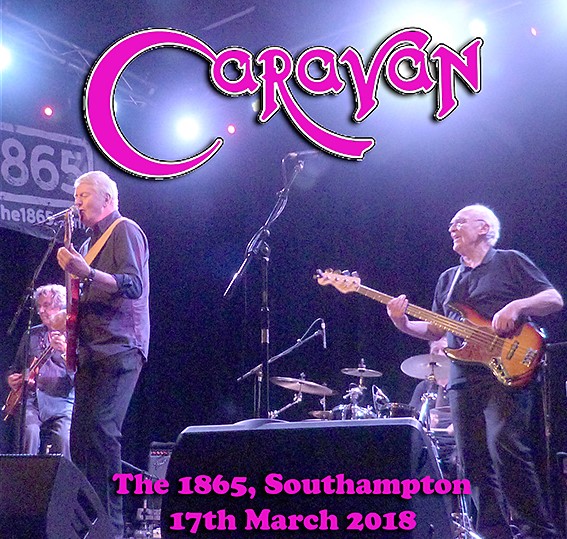 Caravan were formed in 1968, during the reign of the Canterbury sound - a sudden waft of enthusiasm for avant-garde progressive rock (a blending of psychedelic rock, jazz and classical music). By the mid-'70s, the band had become synonymous with the scene.
2018 marks the 50th anniversary of Canterbury's finest. This was night one of the tour and well worth the 250-mile round trip through blizzard conditions on the motorway to attend.
Pye may be the only founder member left, but the current core of the band, Jan, Jim and Mark, make the band rockier than they have ever been.
With 40+ years member Geoffrey out on tour with Murray Head, a few songs did miss his violin, but John Etheridge was much more than a stand-in - some of the duelling between him and Jan was excellent and I can only imagine the interplay will only soar higher as the tour progresses.
Most of the usual favourites got played (no 'For Richard', unfortunately) and the setlist was heavy on the latest album release. They also included a live premiere of a song from Pye's rather tasty solo album that John had also guested on. Sound in the venue was excellent and the audience respectful.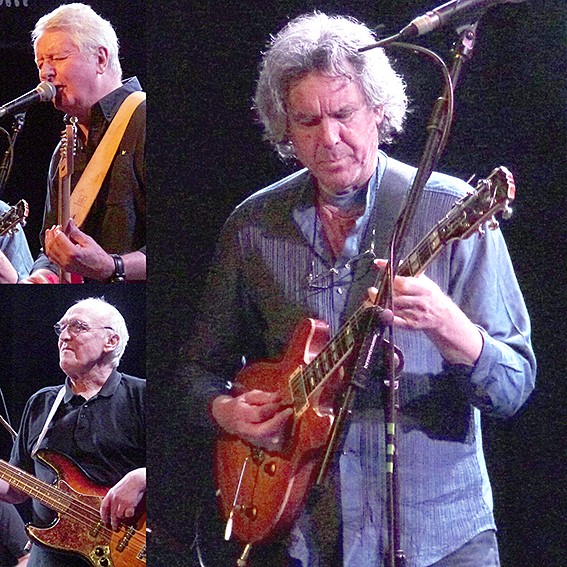 Caravan on this occasion were:
Pye Hastings - guitar, vocals
Jan Schelhaas - keyboards
Jim Leverton - bass, vocals
Mark Walker - drums, percussion, vocals
John Etheridge - guitar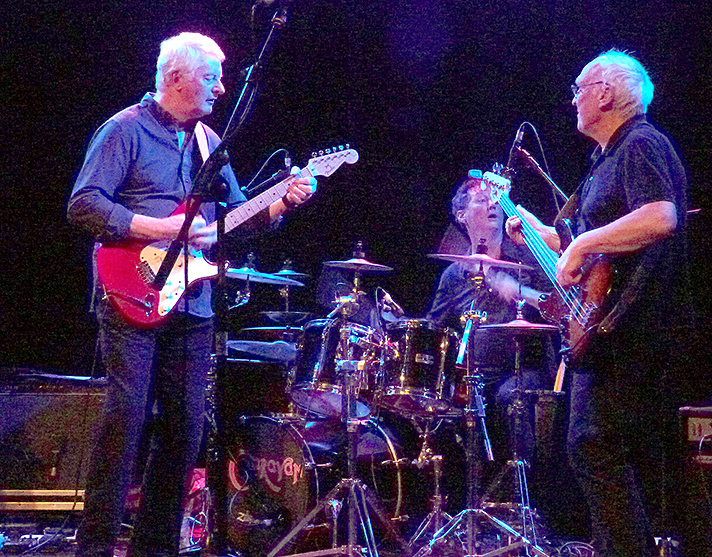 Geoffrey Richardson was absent due to touring with Murray Head
The band played two gigs last month (Southampton and Maidstone) with Jimmy Hastings replacing Geoffrey Richardson as he was committed elsewhere.
Geoffrey will be back with the band for the upcoming gigs.
Some of the arrangements were different with a jazzier feel to some of the songs. The band haven't played a group version of 'Love Song With Flute' since 1971!
They also played an extra encore 'Memory Lain Hugh'.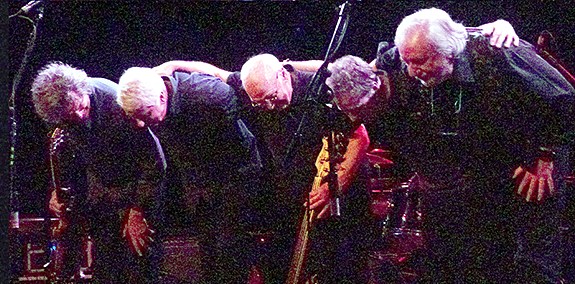 Boombox for Bigozine2