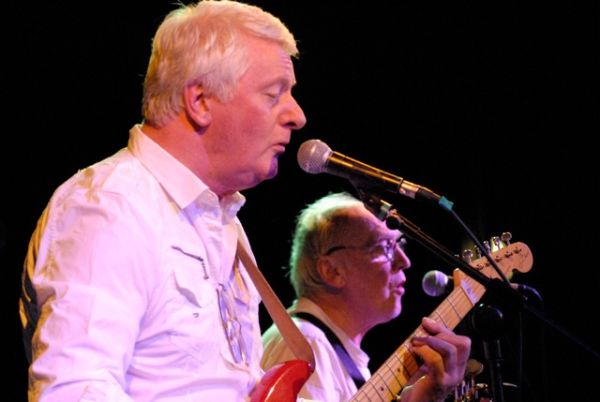 A little over 400 people are crammed into the space that is reverberating with some of the finest progressive music ever written, and yet one can't help wonder why thousands, rather than hundreds, aren't seeing one of the most important bands in the genre.

In the early 1970s, there were Genesis, King Crimson, Yes, ELP, Camel, Jethro Tull and Caravan. Their music, dubbed 'Canterbury,' was revered alongside all of the other legends and yet they haven't received, in general, the recognition they deserve.

It could be that the original line up was so wonderful that subsequent incarnations of the band were considered inferior. Not that this is true. Or perhaps it's the occasional hiatus that left them out of mind. Or it could be the drift away from the classic prog sound to a more song-oriented approach with some albums that bore little resemblance to their predecessors. Unfairly, their Canterbury whimsy was sometimes said to have moved to flimsy.
Again, not true, as Caravan's career is the epitome of progressive.
Their live presence is, also, no reason for them to be considered lightweight. They have always been a tight unit on stage, able to improvise, and follow tender, beautifully melodic passages with blistering sections, technical prowess and power, and sheer musical wonder. And, of course, at the heart of it all, wonderful melody.
And tonight is no different.
It's a varied audience, although expectedly a little top heavy with older males. But there is a little head banging, a bit of bobbing up and down, and many shouts of recognition and enjoyment as the favourites are lovingly introduced to the eager crowd.
A middle-aged woman mouths every word. Another dances - if one can call it that - energetically for the entire evening, stopping only occasionally to readjust as the tempo and time signature changes throw her off. A man the wrong side of retirement does a robotic dance for much of the show that would make a goal-celebrating footballer cringe. Occasionally, he is in time with the music. Older men nod knowingly while their drinks remain static in hand.




And there's no let up from the stage, as the songs flow effortlessly. This is a band comfortable with each other; they smile, safe and relaxed in the knowledge that they are on form. They have a casual, easy and jovial rapport with the audience.
Pye Hastings, the constant Caravaner throughout the decades has a bit of a sore throat, but you'd never know. Before the show, drummer Mark Walker is hungry but a bit nervous about going for a curry.
He needn't have worried, his playing is as hot as a vindaloo, and his youthful exuberance drives many of the instrumental passages along with passion, playfulness and power.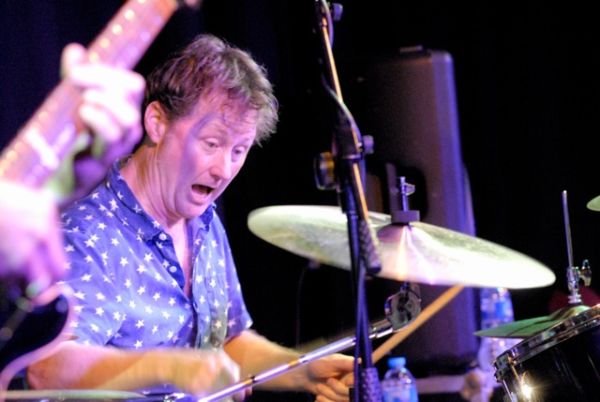 Jim Leverton's bass is as solid and understated as ever. Jan Schelhaas has an effortless-looking approach that belies his ability and is superb behind the keyboards. Hastings is a hugely underrated guitarist. And his vocals are crisp and clear. And the sound is very good.
Geoffrey Richardson, often the narrator between pieces, switches from strings to wind seamlessly. And he sings, too. You get the feeling that he could play just about anything thrown at him, and do it with precision and, more importantly, feel.
What's wonderful about the music is that it's not only a superb trip down memory lane - with or without Hugh. The flawless In The Land of Grey and Pink is front and centre, but the set is also a reminder that it didn't all stop after For Girls Who Grow Plump in the Night, which also contributes two pieces, and there's even a song from the extremely underrated Better By Far.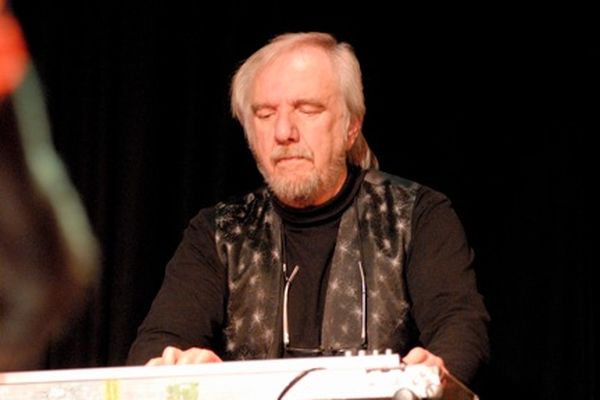 Remarkably, perhaps, the five songs from the 2013 album Paradise Filter stand up very well interspersed with the vintage material. As always, there is a mix of clever lyrics, melody and technicality that few bands can match.
As one would expect, it's the classics that draw the biggest cheers, especially the epic Nine Feet Underground, although in terms of brilliance, In the Land of Grey and Pink and Headloss come mightily close to being the standout pieces of the night.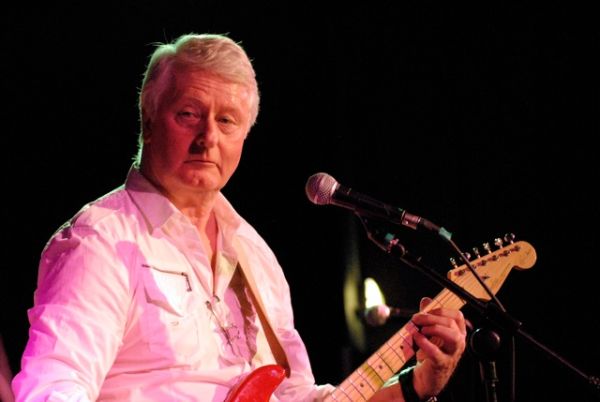 Caravan, it is clear, could play for 24 hours and not run out of worthwhile material. Energy, perhaps.
Looking at the history of progressive rock, Caravan are at the head table. Any chance to see a band that was not only crucially important, but remains musically relevant today - both in the studio and live - should be taken without question.

A magical evening: Paradise unfiltered.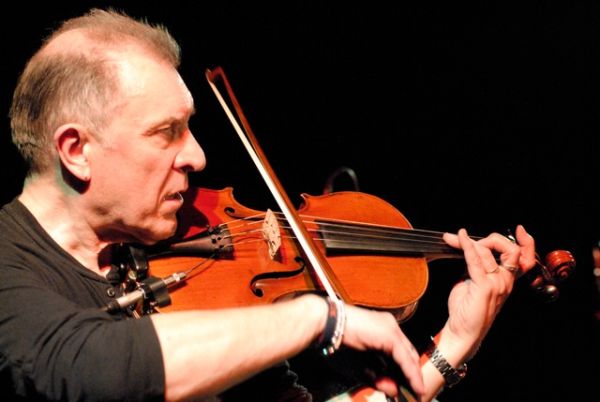 Setlist
Headloss
I'm On My Way
In the Land of Grey and Pink
Be Alright: Chance of A Lifetime
Paradise Filter, Nightmare
This is What We Are
Dead Man Walking
I'll Be There for You
Nine Feet Underground
Golf Girl

Review and fotos by Jim Cornall for DPRP

For the complete review click here.