Do Caravan need any introduction? Well if your into prog rock then, no, these guys started moulding there musical style back in 1968 as part of the Canterbury Scene and still continue today as a full touring band. The current tour is to mark the 40th anniversary of there album "For Girls That Go Plump In The Night" and takes in 10 dates round the country. Tonight we are at The Lowry, Salford Quays and a full house is waiting for the main show to start.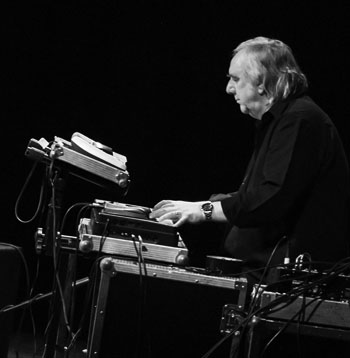 They kicked off with a few tracks off the for mentioned album (Memory Lain / Headloss) and straight away you feel the vibe and you know that this is going to be a special event.The quality and timing of the music is done to perfection and the play between the new boy on drums, Mark Walker and Jan Schelhaas, keyboards, ensured it kept tight. Pye Hastings, the only original member of the group was slightly under the weather with the dreaded lurgy but his vocals were still as good as ever and indeed if you closed your eyes you could quite easily imagine you were back in the 70's in a smokey gig hall.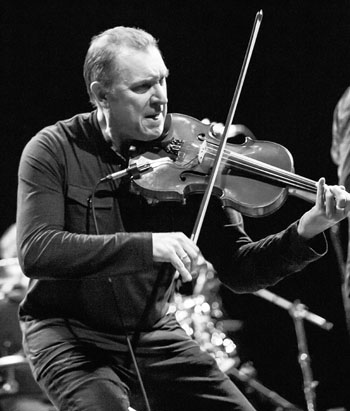 There was a great feeling of ease on stage and the whole band were enjoying the gig and this showed through in the music and the banter, As "Fingers In The Till" was introduced Pye referred to it as "Thieving B….." which got a few sniggers round the crowd. The song choice was excellent, everyone had their favourites but for me "In the Land of Grey and Pink" and "Nine Feet Underground" were the standout songs of the night. Mark Walker played an exceptional set and was grinning and all over his kit the entire set, indeed the chatter as we left the venue was "did you see the drummer", and "wow what a set he played".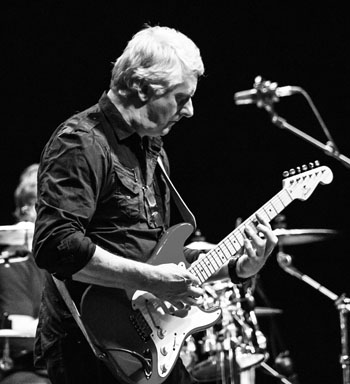 All in all a great night and I can't wait till the next time I get to see them.

Review and photos by Simon Dunkerley