Tonight the Rescue Rooms are playing host to Caravan, a name synonymous with the early British Prog/Canterbury music scene, I'm sure one of the founding members Pye Hastings won't mind me reminding him that this is their 46th year and even after a number of breaks and lineup changes they are as good as ever and producing new material adding to their substantial back catalogue. Every Caravan gig is going to be special and they kick off the night with 'All This Could Be Yours' off the new album 'Paradise Filter' before rolling into 2 jangly tracks 'Headloss' and a favourite of mine 'In The Land of Grey and Pink'.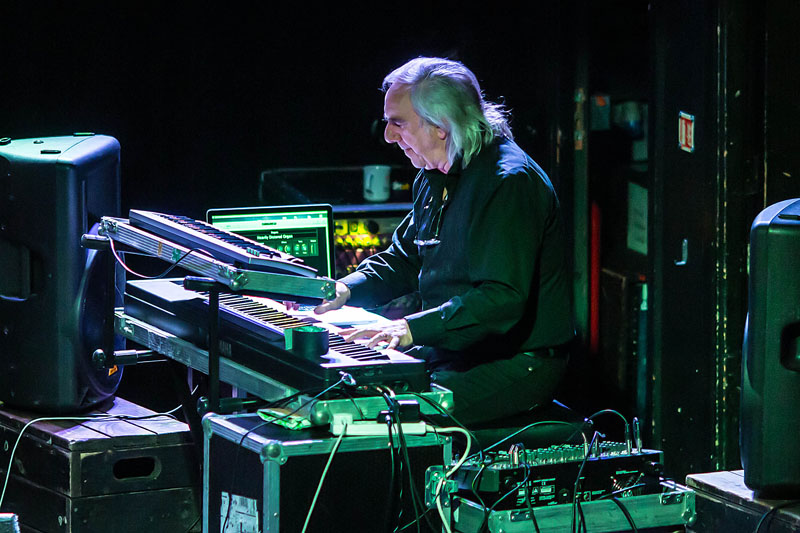 With the majority of the vocals/guitars being split between founding member Pye Hastings – who in his own unassuming style belts out some amazing riffs and licks on the guitar – and multi-instrumentalist Geoffrey Richardson who adds flute and fiddle to the mix. Throughout the set there are anecdotes about the band/fans and songs which all adds to the chilled atmosphere and indeed Geoffrey Richardson was asking the crowd for their usual participation during 'Golf Girl' and we saw the appearance of the electric spoons. I kid you not! Next up, a few more from the new album including the title track 'The Paradise Filter' before one of my favourites of the night 'Nightmare' which features a great fiddle/keys playoff between Geoffrey and Jan Schelhaas, who throughout the night puts in some great solos and fills.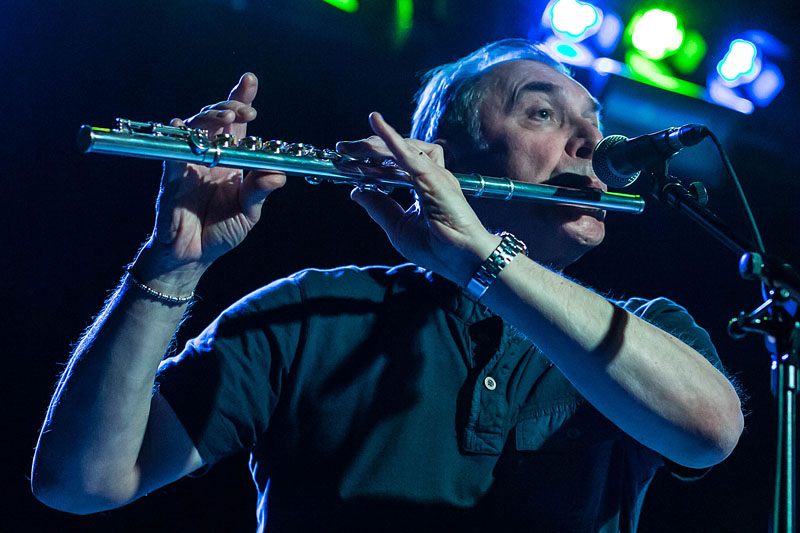 Geoffrey sets the tone for the next few songs which are both in the memory of original drummer Richard Coughlan who took his final voyage last year. 'Farewell My Old Friend' and 'For Richard' were both met by rapturous applause.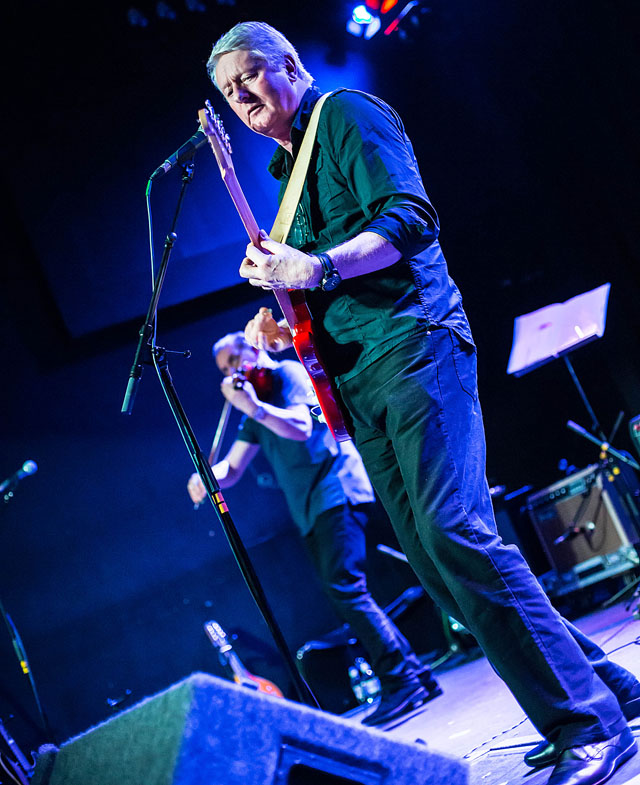 Throughout the night the fine interplay between the band was evident, between Pye and Mark Walker (drums) and during the epic 'Nine Feet Underground' a great underlying bass rhythm from Jim Leverton and great exchanges again from Jan and Geoffrey. With time left for a couple of tracks as an encore, as ever it was an excellent set and no matter how many times I see them I enjoy it every time. It was really good to see the mixed age of the crowd tonight as I'm sure the band would like to know that their music is being picked up and played by future generations.

Review and photos by Simon Dunkerley
SETLIST
All This Could Be Yours, Headloss, In The Land of Grey and Pink, Golf Girl, The Paradise Filter, Trust Me I'm A Doctor, Nightmare, Farewell My Old Friend, This Is What We Are, Dead Man Walking, I'll Be There for You, Nine Feet Underground.
Encore: Memory Lain Hugh, I'm On My Way.