What's more on the world wide web
. The Official Caravan website.
. Caravan's own Paradise Filter Shop. For Caravan cd's, dvd's, lp's, posters and t-shirts.
. Caravan @ Keystone Berkeley, Berkeley, November 9, 1974.
. Calyx, the Canterbury music website with lots of information about Caravan.
. A great Caravan bio and disco on www.allmusic.com
. Wikipedia, a lot of info about the Canterbury-scene, Caravan, its members etc.
. Prog Archives, your ultimate prog rock resource.
. DPRP, the Dutch Progressive Rock Page. Concerts, releases, reviews etc.
. Pye Hasting homepage.
. Geoffrey Richardson homepage.
. Jan Schelhaas homepage.
. Mark Walker homepage.
. Dave Sinclair homepage.
. Richard Sinclair facebook.
. Doug Boyle homepage.
. Jimmy Hastings homepage.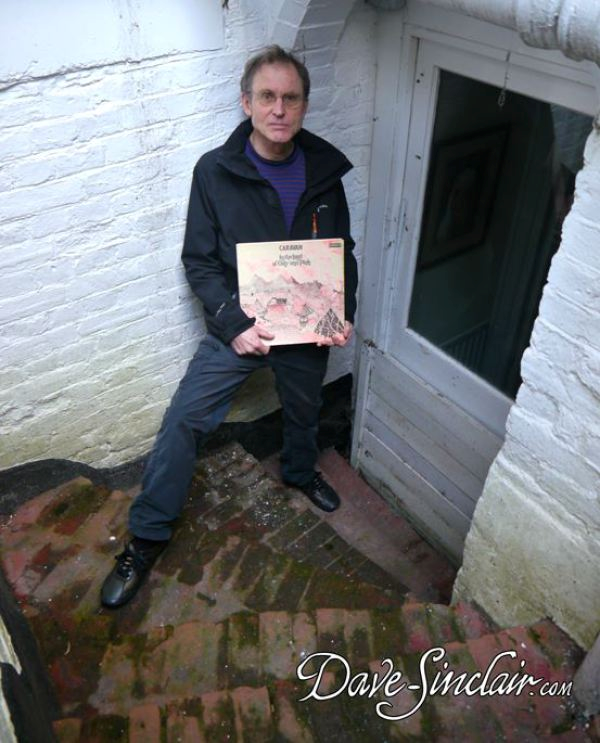 Dave Sinclair at the birthplace
of Nine Feet Underground, dec 2014