Michael Wood talks to Caravan founder member Pye Hastings about their return to life on the road ahead of their gig at the Robin 2 in Bilston.

The name of the prog rock band Caravan conjures up images of summer holidays, yet such thoughts could hardly be further from the mind of founder member Pye Hastings at the moment.

He lives in Tomintoul, the highest village in the Highlands, which at this time of year sees its fair share of snow.

"We've got two or three inches in the village at the moment and there's more expected tomorrow,' he tells me when we speak on the phone before Christmas.
"I bought the place about eight years ago. It's a croft-type house in the village."

The move has brought the 65-year-old guitarist full circle, as it's the place he spent the first nine years of his life before his family moved to Canterbury.

"I like the air and the water, and the basic food is very good – the beef and the lamb," he says, of his decision to move to one of the remotest parts of the UK, a good eight and a half hours from London.
"And it's quiet – a lot quieter than Canterbury. You can go for walks here and not see anyone for half a day."

However, he'll be leaving the peace and quiet of his mountain retreat for a few weeks in the new year, when he and bandmates Geoff Richardson (viola, guitar, flute and vocals), Jan Schelhaas (keyboards), Jim Leverton (bass, vocals) and Mark Walker (drums) pile into a minibus and head on a ten-date tour of the UK.

"We all travel around in one minibus, these days," he tells me. "We don't have any PAs or big crews. It's just the five of us and one person to look after the gear."

And he's looking forward to it.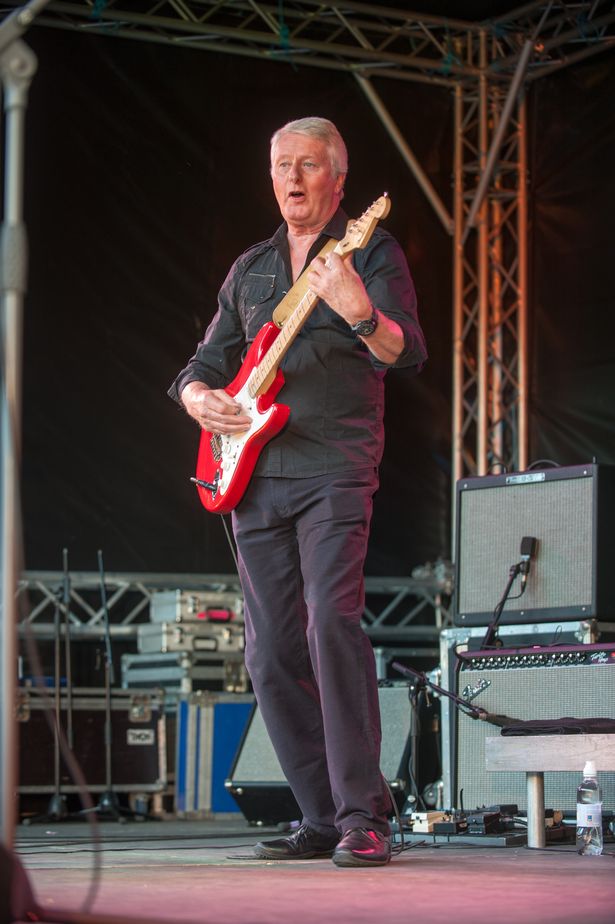 "If you have a month or two at home you go stir crazy," he admits. "I write a lot of songs when I'm up here, but then I want to go and try them out.
"It's fun to be away. If it's two or three weeks it's great, but if it's a month, it's tedious," he adds.

Caravan was formed in 1968 by Pye, cousins Dave and Richard Sinclair and Richard Coughlin out of the Canterbury Scene that also brought us such groups as Soft Machine, National Health and Hatfield And The North.

In the early years, Caravan produced a clutch of memorably titled albums, including If I Could Do It All Over Again, I'd Do It All Over You and The Land Of Pink And Grey, often with a risqué play on words.

Their music brought them a loyal following, yet rarely troubled the upper reaches of the charts.

"Our fans have been fantastic," enthuses Pye.
"They've been like a family. They have stuck with us all the way through." But why does he think they weren't more successful?
"We didn't do singles,' he reflects. "We weren't commercial enough. We just did our own thing.
"It has worked out quite well, though,' he adds. "Forty years down the line, we're still here and we still have the same following.
"Some bands have success for three or four years and then they're gone.
"I would have liked more success, obviously, but we're still playing and I'm enjoying it more than ever."

Would he have changed anything?
"I wouldn't know how to do it," he insists. "I've done what I've done. I've followed the way my heart told me.'

Though there have been many personel changes over the years and times when there was little discernible activity from the band – there have been just two studio albums since 1982 – Caravan never disbanded.
'The band has a lie down every now and then," Pye laughs. "It's put out to rest for a little while, and then comes back again refreshed."

He insists he has no plans, yet, to retire permanently.
"I enjoy it too much," he says. 'It's not as if it's a fast pace any more. We take our time doing it."

Interview for Birmingham Mail by Michael Wood (04.01.2013)